experience, passion and professionalism at the service of customers
At the beginning of the new millennium, Fabio Massimo Balzano founded the Porto Vecchio Service shipyard. The aim was to provide the Port of Crotone with an area destined for storage, repair and assistance of pleasure boats passing through the tourist port of Crotone. In fact, the lack of space for shipyard sites in the Old Port led the Balzano family to invest first in the large basin of the Porto Nuovo of Crotone, where it currently owns its own state property on the wide quay of the shore.
Since then the Balzano shipyard has become an undisputed reference point for the nautical industry along the entire Ionian coast. In particular, in 2011, with the entry into the company of his son Elio Balzano, Porto Vecchio Service saw an enormous increase in the activities and specialization of work carried out on site.
Today the shipyard of Crotone - Porto Vecchio Service, has over 5,000 square meters of port dock, where it carries out hauling, launching, storage and maintenance of boats, and a large warehouse in the industrial area for particular technical works. The company also has its own mobile crane capable of lifting up to 30 tons directly on the port platform, while for larger tonnage applications it operates with large vehicles that are quickly ready to enter the port area.
porto vecchio service is a leader in Crotone in the storage of boats, hauling and launching, repairs and restoration of boats. over 100 customers from various parts of the world satisfied every year.
aren't you convinced yet? ... discover the 5 points
Relying on the Porto Vecchio Service shipyard means finding a reliable partner to turn to to meet all your needs on board and more...
We use high quality products and respect the environment, minimizing the production of waste and polluting materials.
Our shipyard is located in the center of the Mediterranean Sea and just a few minutes from the airport, an ideal solution for all routes.
We guarantee maximum efficiency services at highly competitive prices compared to the entire European nautical scene.
We offer the possibility of having all the services necessary for the restoration, maintenance, refreshment and repair of the boat; from hauling up to launching with mechanics, carpentry, electronics, painting, ...
The staff of Porto Vecchio Service is a real family. Relying on us means feeling secure, pampered and protected. Thanks to the wide spaces of the shipyard it is possible to monitor all the operations day by day.
The Porto Vecchio Service shipyard is a partner and official dealer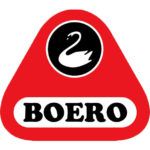 Contact Tel. - +39 338 12 58 986